Not ONE… not TWO… but THREE...
...Delmag RH28 drilling rigs from our hire fleet were spotted on site at the Royal Arsenal redevelopment in Woolwich recently.
Our MD Mark Lee was in the area and stopped by to check out progress at the site, where these heavy duty rigs have been proving their hard-won reputation during coring works on the site of the former power station.

The rigs have been carrying out this work by drilling  through several meters of reinforced concrete, to clear the way for sheet pile and CFA pile installation work. Many of the below-ground structures remain at this site, as well as the thick layer of concrete. Using a specially constructed template our rigs have been drilling through this layer strategically, but only in the locations where the piles are to be installed. This has greatly reduced the amount of groundwork to be done, as well as easing the follow-on piling process. Our Delmag RH28 drilling rigs are the perfect heavy-duty workhorses for this type of work.
Spot the bonus rig in the background (an ABI TM13/16) – yes, we previously supplied that one too - all in all, quite the family gathering!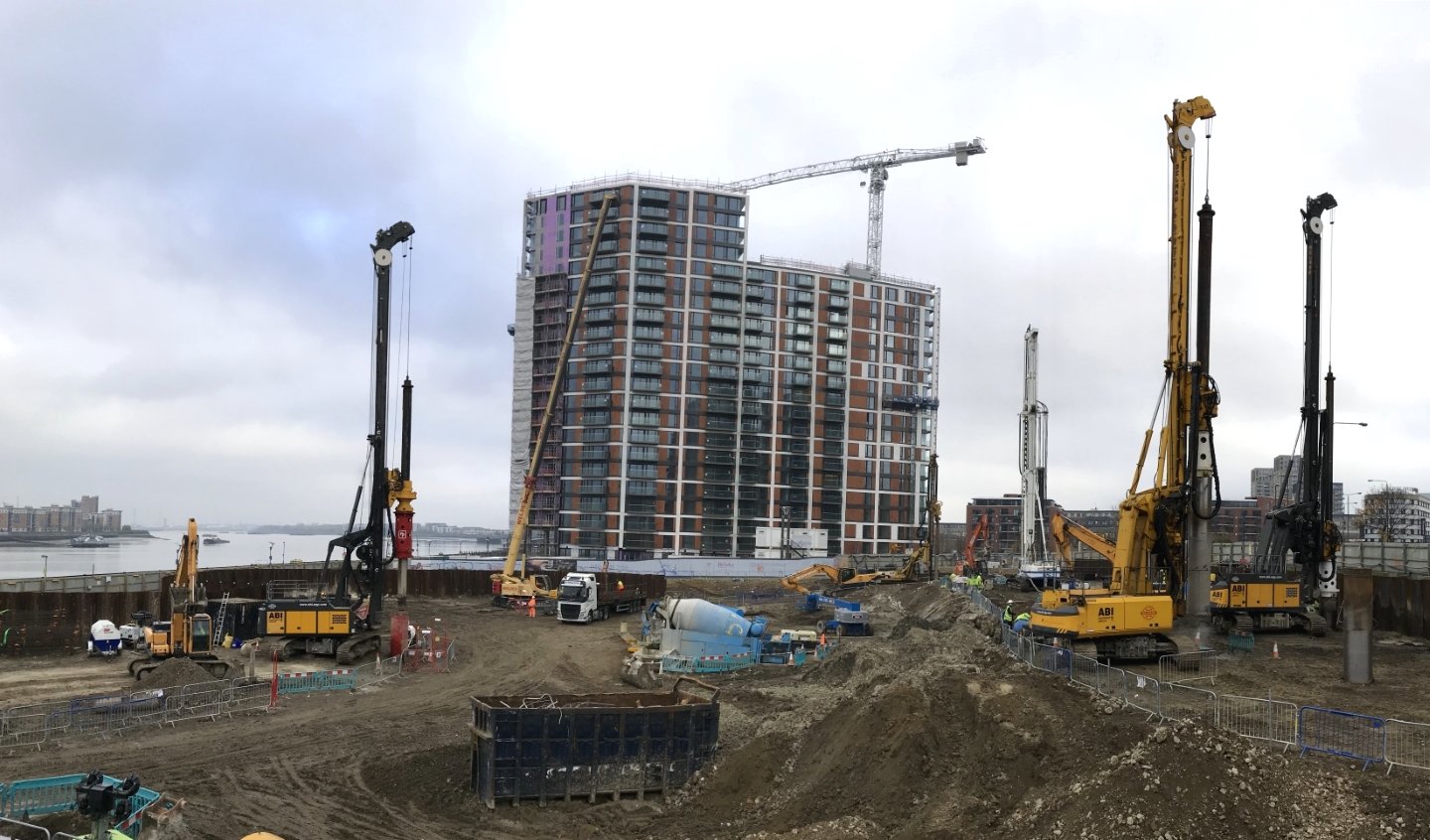 Three of our fleet Delmag RH28 rigs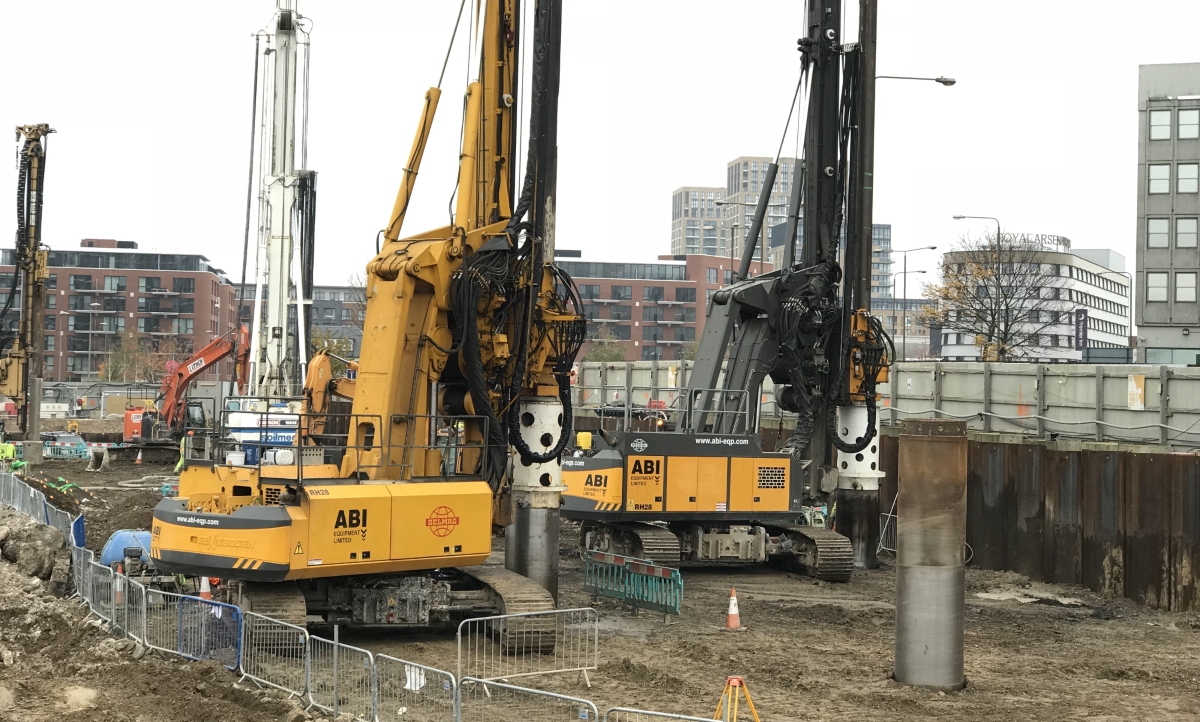 Close up of two RH28 rigs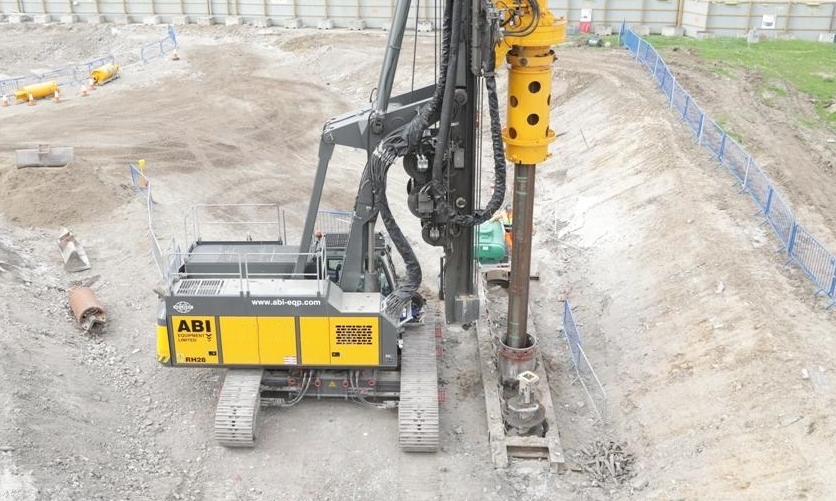 Specially constructed template