Earlier this week we were excited to receive a sneak preview of the latest Mobilram that will be joining our hire fleet in just a couple of weeks time.
Our new ABI TM22 Mobilram is the largest and most powerful telescopic leader rig currently manufactured by the ABI Group. Yet it still maintains all of the flexibility and adaptability that the Mobilram rigs are so well known for, this rig also has the power required for the toughest jobs. As with all of the Mobilram range the footprint is compact, the mob/de-mob times fast and efficient, and the multi-direction slewable/inclinable mast makes for easier site access.
The picture is of the new rig at our factory in Germany as it nears completion, and also shows the integrated hydraulic system for coupling/detaching the counterweight - a device that assists greatly when it comes to reducing transportation weight if needed. Once the build and testing phases are finished the rig will be transported from the factory to our depot in Northampton, where it will undergo it's final inspections before receiving our distinctive ABI Equipment Ltd decals. Watch this space!
You can view the latest technical specifications (August 2018 version) for this rig here .
If you would like to enquire about the availability of this, or any other equipment in our hire fleet (view the full fleet here) or need advice as to which equipment best suits your requirements, please either call us on 01604 586960 or drop us a line via the Contact Form, or at hire@abi-eqp.com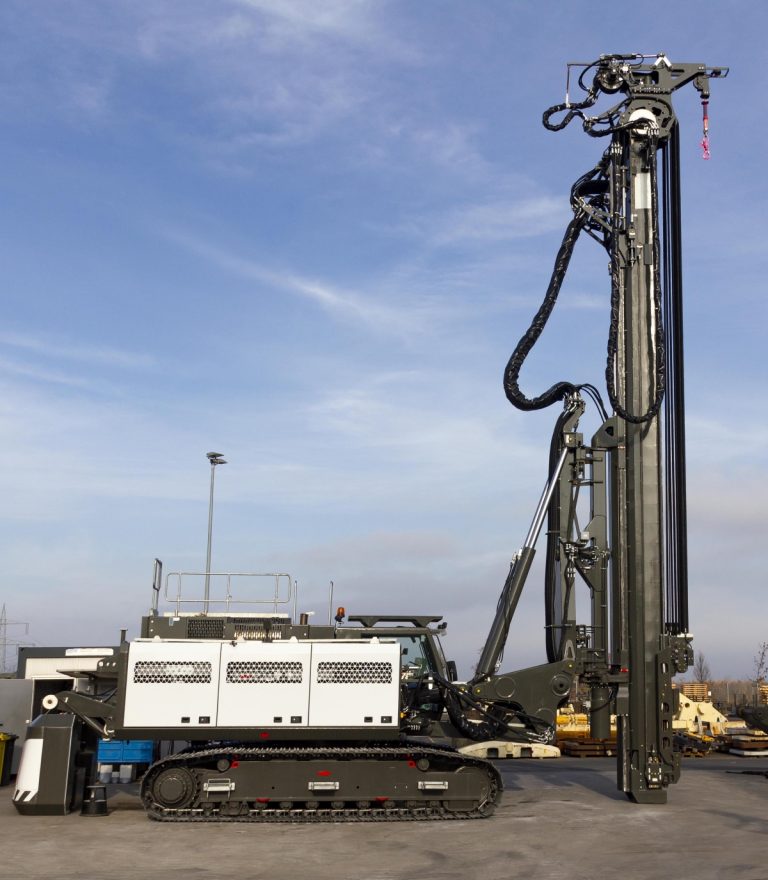 TM22 nearing build completion