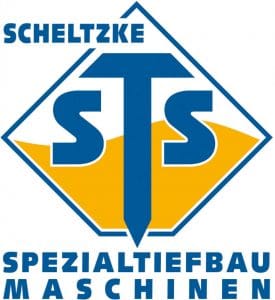 STS Scheltzke GmbH & Co KG
STS Scheltzke is a specialist manufacturer of equipment for the mixing and pumping of grout in civil engineering applications.
Created by founder Hans-Georg Scheltzke in 1995, it is a family run business that produces and sells more than 120 different specialist products. Whether it is their own range of equipment, or a bespoke customer solution, each product is intensively planned, developed and manufactured in their modern factory in Germany.
Their grout plants are very compact, can be fully automated, and have many useful features - making service and maintenance easy. The result is a very economic grout plant that ties in with existing equipment, with options such as remote controls, data logging, auto feed and mix, built in pressure washers, screw feeds for cement, load cells to weigh cement, and diesel over hydraulic power for reliability and easy maintenance. Common techniques where their equipment may be used include soil nails, tie-backs, soil mixing, jet grouting, grout compaction, vertical tie downs and injection grouting.
Rigs from our hire fleet work in tandem with STS machinery to great effect. A recent example is STS pumping equipment being used alongside our fleet ABI Mobilram TM 16/20 B rig on an extensive ground stabilisation project at St Mary's Bay, Kent for wet soil mixed columns. Use of this technique, and this equipment, produced phenomenal time/cost benefits for the project - you can read the Case Study here.
ABI Equipment Ltd is pleased to offer this latest technology to our customers, with our usual support including trained mechanics and ample spare parts.
To discuss the suitability of STS pumping and mixing equipment for your project please call a member of the team on 01644 586960, and we will be happy to advise you.
STS Equipment Available
This is a small selection of the STS range of mixing and pumping equipment, but further equipment can be acquired on request for sale or hire.
Need any advice?
If you require any advice regarding the types of equipment available for various applications, or identifying the best machine or attachment for your project, please call us on 01604 586960 and we will be happy to help.