Here at ABI Equipment Ltd we work closely with our colleagues at STS Scheltzke GmbH and are pleased to be able to offer a range of their mixing and pumping equipment.
The STS equipment works well in tandem with ABI drilling rigs across a number of applications. You can read a little more STS Scheltzke here as well as view the technical specifications for each piece of equipment.
If you have any questions at all about this type of equipment, or it's suitability for your project, please do not hesitate to get in touch and a member of the team will be happy to help.
STS Equipment Available
This is a small selection of the STS range of mixing and pumping equipment, but further equipment can be acquired on request for sale or hire.
NEW & Featured Products
These products are new to the STS range - please contact us for technical specifications or more information.
Mixing Container
MC 2-1200 E-A-AUT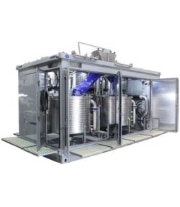 Mixing Unit
MSW 63 E-B-HGV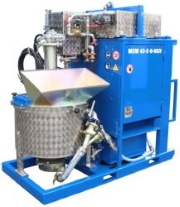 Mix Pump Unit
MPS 130 E-C-HA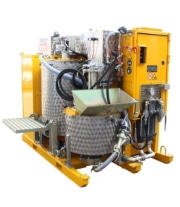 Need any advice?
If you require any advice regarding the types of equipment available for various applications, or identifying the best machine or attachment for your project, please call us on 01604 586960 and we will be happy to help.