The consistent delivery of high quality customer service and support is our number one priority.  We have several strategies in place to ensure we achieve this throughout our business but the provision of an effective spare parts and service capability is essential in ensuring we meet our customers' expectations.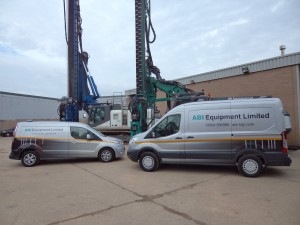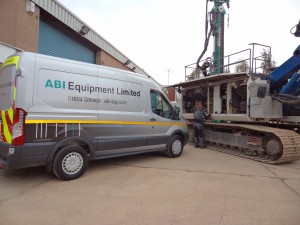 Spare Parts
A considerable stock of OEM spare parts is held in our facility in Northampton. This helps us to provide a rapid response to a customer's urgent request for support and guarantees that only factory approved components are supplied. In some situations, however, we have to call upon the substantial spare parts holding of our parent company in Germany in order to meet specific requirements. Depending on the urgency of the shipment, parts can be shipped overnight by specialist couriers either to Northampton, to the customer's facility or job site location, or to the nearest courier depot for holding/collection. Parts can be sent by economic road freight if more time is available or, in extreme cases, a door-to-door taxi service can be arranged.
Service
Fast, accurate information and sound advice is often all that is required to solve many problems and for our valued customers we endeavour to provide exactly that via telephone support and email in the first instance. We operate in the same time zone, communicate in the same language and understand the local way of doing things - local knowledge and local support.
However, on occasions, more assistance may be required and that is where our team of factory trained service technicians come in to play. Taking the initial telephone feedback from the customer, or remote diagnosis data, they are able to attend site in their fully equipped service vehicles at short notice. Our key objective is to complete repairs during their first attendance. In the unusual event that repairs cannot be completed during this first visit, a clear action plan will be agreed with the customer to ensure minimum disruption and that a prompt solution is found.
For more information please contact us on 01604 586960.