ABI Equipment Ltd specialises in providing project specific equipment advice and product support.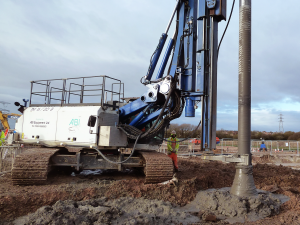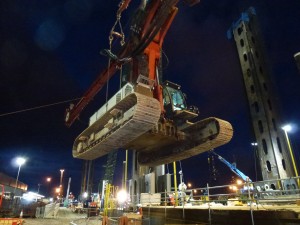 We work with customers to find definitive solutions to their piling installation challenges. Early project involvement enables us to work with designers, engineers and contractors to identify cost effective methods and equipment for their site specific circumstances before the job starts. However, we also help our customers to problem solve once they are on site and have found some unexpected challenges. We pride ourselves in our technical knowledge, expertise and customer support.
This short but to-the-point quote from the site agent for a high profile deep water berth construction project at Belfast Harbour sums up ABI's overall involvement in the project.  "We needed to implement a mechanised approach and the equipment identified by ABI Equipment Ltd enabled us to comfortably achieve our deadline with excellent installation quality."  You can read more about what he had to say about ABI's influence on this project in this Case Study - why not also take a minute to review some other Case Studies where we have worked closely with our customers to provide equipment solutions.
If you require any advice regarding the types of equipment available for various applications, or identifying the best machine or attachment for your project, please call us on 01604 586960 and we will be happy to help.