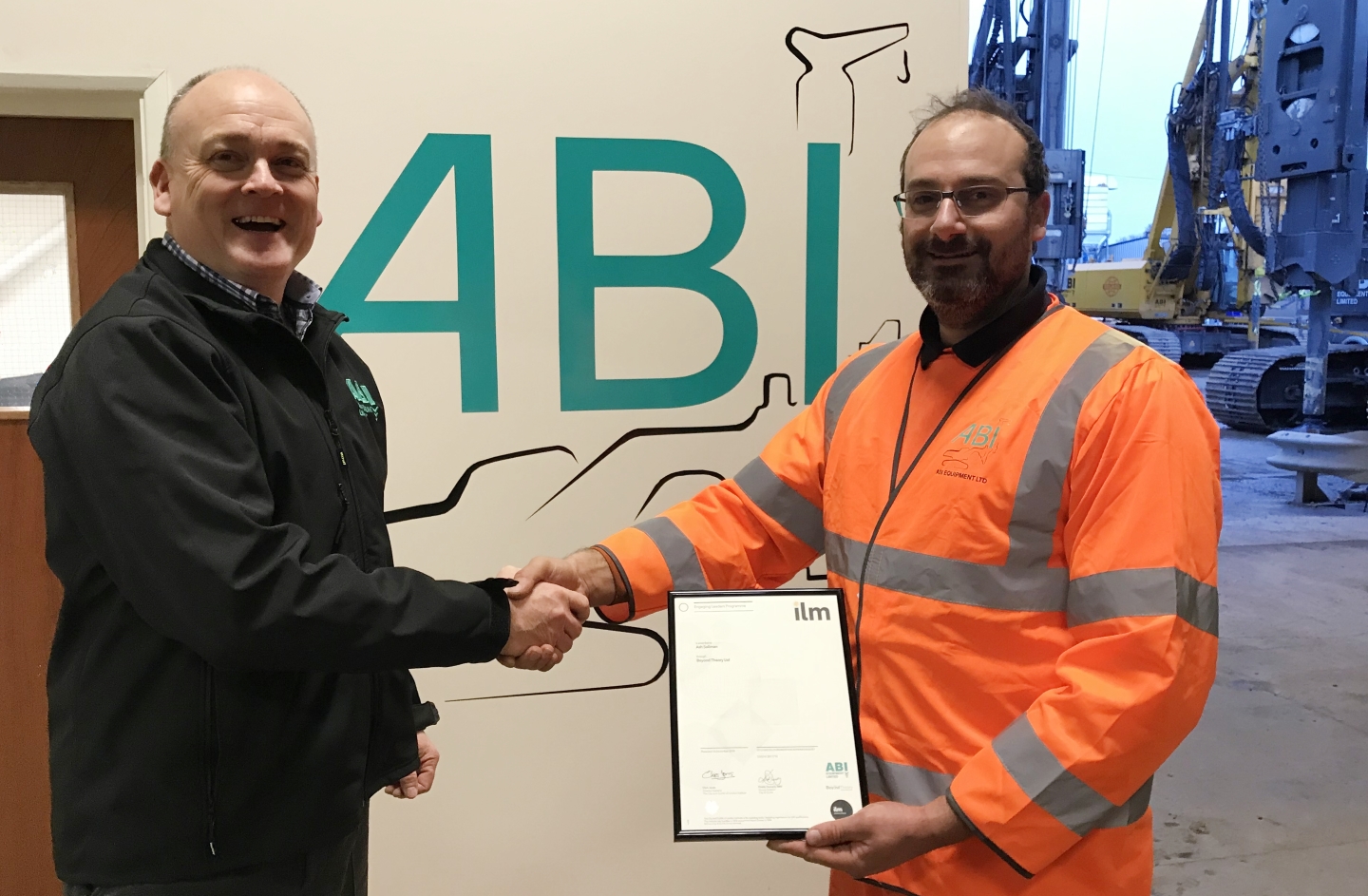 We are delighted to announce that our very own Ash Soliman has been promoted to the new positon of Service Manager here at ABI Equipment Ltd as of 1st January 2019.
This is a recognition of Ash's part as a key member of the ABI family - as Mark Lee, Managing Directors says:
Whilst in reality Ash has probably been undertaking this role for some time now it is important for the company to acknowledge his consistent hard work, commitment, experience and enthusiasm in this formal manner.  This is a great step for the long term future of the business and will add immediate clarity to Ash's standing within the company; both for the outside world and within ABI Group.  I hope you will all join me in congratulating Ash and in offering him your help and support moving forwards."
In fact there was cause for a double celebration when this news was announced internally just prior to the festive period, as Ash has also just completed his Institute of Leadership & Management accredited Engaging Leaders programme. What a way to end one year and start the new one!
Conratulations Ash!