If you are a follower of ABI Equipment Ltd on LinkedIn you will have seen that we sent three Delmag RH28 rigs down to the Woolwich Royal Arsenal redevelopment site last year.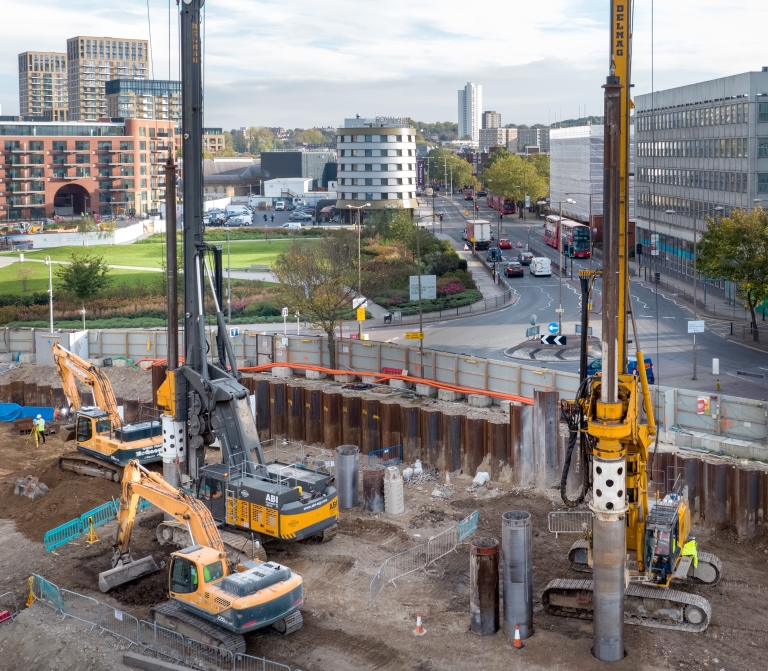 This is a premium brown-field site in the heart of our capital city, where 'new' land is as rare as hens' teeth. In almost any other location this site would most probably have been disregarded, given it's previous use and the resultant ground contamination. But land like this in central London is too precious to be wasted, so contractors Dawson-WAM needed to provide a solution to their client Berkley Homes. The proposed solution for the rehabilitation of this area had to be cost effective, timely and environmentally sound. Read the Case Study here to find out how Dawson-WAM dealt with the site obstructions, and the integral part played in this project by our RH28 rigs.
Don't forget to visit and follow our LinkedIn page for regular news from ABI.