Earlier this year our ABI Mobilram TM 14/17 V telescopic leader rig was at work down on the Kent coast, implementing an innovative foundation technique.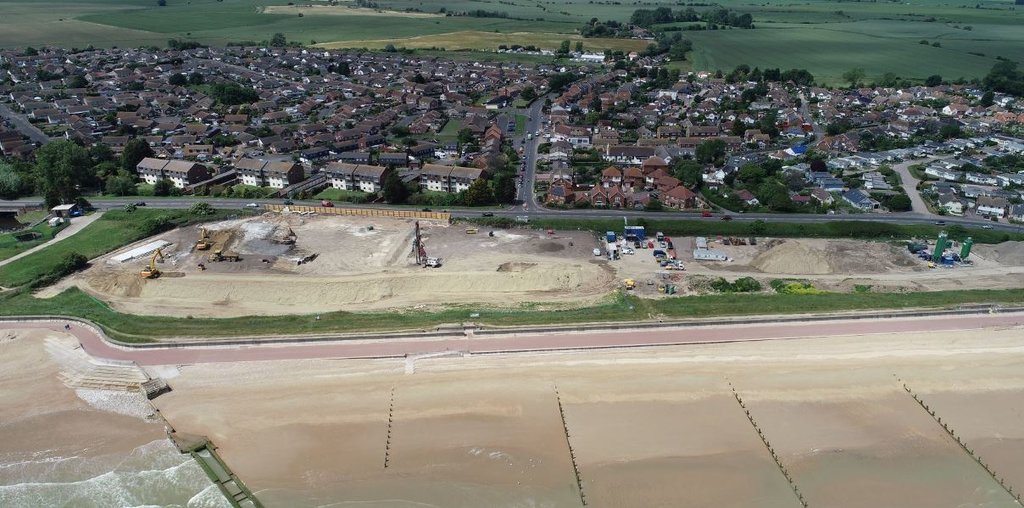 Client Deep Soil Mixing (DSM) hired this equipment – the rig plus VDW8360 double auger head – to enable them to perform soil mixing ground stabilisation for foundational support. The site is being developed for residential dwellings, and flanks the coastline with variable soils including some isolated patches of heavy clays. It was decided to implement this solution across the whole site in order to give a uniform base for redevelopment – alternatives could have involved piling for each building, or removal of soils completely, both of which have their drawbacks.
By using this method of ground stabilisation with the ABI Mobilram equipment DSM have been able to shave a whole year off the project timeline. Other benefits to this method include lower noise levels, nil vibrations, less environmental impact, and a boost to coastal defence.
An article about this innovative technique was published online earlier this month here